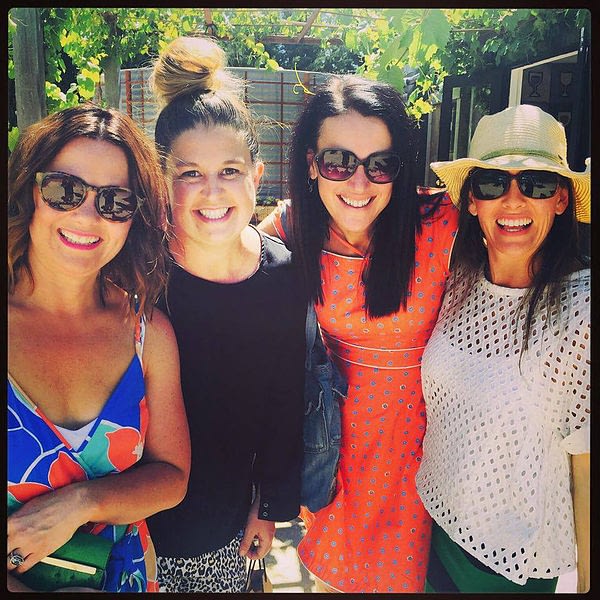 WHY US
We have been a trusted and fully certified supplier of tours in Daylesford since 2011. Our pride of our region and its makers will be evident when you contact us.
Please feel free to ask us any questions, the main ones being:
Tour availability, prices, packages, accommodation in both Daylesford and Hepburn Springs, dining options and gift vouchers questions.
We love taking the stress out of booking your holiday. And with the right local knowledge your stay in Daylesford or Hepburn Springs will be relaxing, fun and one that you will want to reiterate over and over again!
Just contact us and you'll see.
TERMS & CONDITIONS
We have terms! And our conditions are pretty reasonable too…
Insurance and Public Liability
Daylesford Wine Tours holds public liability insurance, however we hold no liability if you choose to drive a vehicle after the tour completion.
It is strongly recommended that you purchase your personal travel insurance before you travel. Because no matter how short the vacation is to ensure you are adequately covered for circumstances beyond your control. I.e. cancelled/missed flights, strikes, weather conditions, sickness, and inability to travel as full cancellation penalties will apply.
We advise that you contact your insurance provider for the information on the policy that best suits your travel requirements.
Health and Safety
Whilst travelling onboard our vehicle and in the cellar doors, there is to be no consumption of own food, alcohol, or smoking of cigars/cigarettes.
Any damage and/or mess incurred to the vehicle by patrons will be paid in full by them within seven (7) days. Including a cleaning fee of no less than $100.
Seat belts must be worn at all times.
We encourage responsible drinking. If it is felt in the opinion of the driver that the comfort and safety of passengers is being compromised, the offending party shall no longer participate on the tour. They will be dropped off at a safe location and we will arrange a taxi and at the clients own personal cost, make their own way back to their accommodation.
Due to the Daylesford region being a high fire risk area, any days deemed by us to be unfit for a tour due to high fire risks will be cancelled. The client's money will be refunded or re-scheduled.
Tour Variations/Cancellations
Our tour variations and cancellations may occur due to extreme weather conditions. This includes vineyard closures, last minute changes received from vineyards or traffic disruptions.
If any of these circumstances should arise, we will revise the itinerary to impact as little as possible on the remainder of the tour. If the tour is cancelled completely, we will try to re-book the clients for a date convenient to both parties, or refund monies in full.
Cancellation Penalties
Please make sure your travel insurance is up to date.

For all bookings made with Daylesford Wine Tours the following penalties apply:
For all cancellations 50% admin fee will be charged on total tour amount.

For cancellations within 30 days 100% cancellation penalty applies on total tour amount.

For extenuating circumstances if tour is cancelled 30 days from tour disembarkation we do not offer refunds but supply a tour credit. Credit is valid for six (6) months.
General Terms
For all single travellers, we recommend that you contact Daylesford Wine Tours:
(0402 218823 or 03 5348 1823) direct to make your booking, as minimum numbers apply.
Minimum of two passengers for our tour to proceed unless Private.
All e-mail addresses received will be added to our mailing list with optional opt out at any time.
Children may join a tour at adult or discounted prices at the discretion of management.
Maximum of 11 passengers per vehicle for our usual Daylesford Wine Tour's bus.
All prices quoted are in Australian Dollars and include GST.
Tours are escorted by our experienced drivers and hosts.
Proof of age may be requested at the discretion of wineries.
Tours will leave according to times stated on itineraries and will not wait for "late-comers". We accept no responsibility for passengers failing to be at designated pick up points at designated times. No refund is provided for passengers failing to meet our tour at designated times because of our turn-arounds. And no responsibility is taken for passengers leaving pick up locations if our vehicles are not present at the scheduled departure time.
We accept no responsibility for passengers missing our tour if the pick up location is changed and we are not advised.
No responsibility for your lost or stolen property.
We reserve the right to alter any part of the itinerary without notice.
We also reserve the right to use alternate vehicles and operators.
Passengers must pay for tours prior to embarkation.
Individuals are responsible for any damage inflicted on our vehicles or at wineries.
Gift Vouchers
Choice of the tour is optional to redeem your voucher.
Our gift vouchers are valid for 12 months from the date of issue.
Subject to tour availability only.
Redemption bookings must be made at least one week from the required travel date.
Payment Requirements
Direct Bookings – Credit card security is required at the time of booking. If payment is not made within 24 hours of tour completion late fees may be incurred.
Agent/Online Bookings – Please present your voucher to our driver for collection at boarding. Please read your terms and conditions set by your agent.
Payment Options
Payment required within 7 days of booking to secure your seats on tour.
1 to 2 Passengers bookings do have the option of presenting cash to our driver on boarding.
3 to 11 Passengers must pre-pay with bank deposit and/or credit card.
Group bookings must be paid in full at least 1 month prior to your tour date.
Payment is required in full prior to the tour commencing.